Core to my role at IETLS was developing the message and strategic approach to the organization's growing international audience and devising channel based approach to communications that connect the appropriate audience to the right channel. 

The key to our approach to Facebook marketing was to familiarize our audience of over 500,000 followers with the process, and advantages of undertaking an IELTS examination. 
The lions share of these were young people who were planning to emigrate to the US for higher education studies. And this is where many US bound prospective test-takers are found. 
Our engagement strategy drove growth 18% with no ad spend engaged.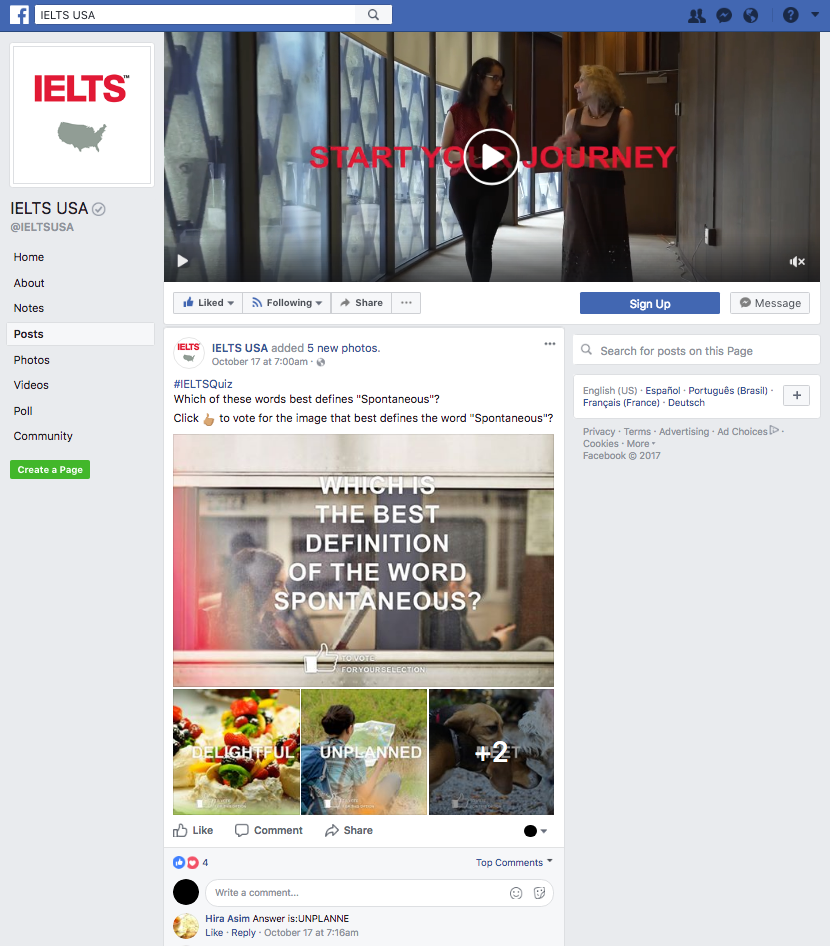 In the summer of 2016 I departed on a red-eye for Washington D.C. in preparation for 4 days shooting in our nation's capital. I had in the weeks running up to this planning, alongside my team, who were preparing one of IELTS' largest annual events in the district. I worked with the National Park's Service and Film DC to get us broad access to shoot in the district with a local hire crew. 

Primarily we shot a feature profile on Natalia Arias, a star test taker who was at the time doing incredible work at the World Health Organization. I worked with
Bloomer's creator, Matt Palazzolo,
who I brought on to direct, to shoot Natalia around the district as part a day in the life of an unstoppable woman. Additionally we shot a series of interviews for other content, in all we created media for 9 pieces of content in those 4 days.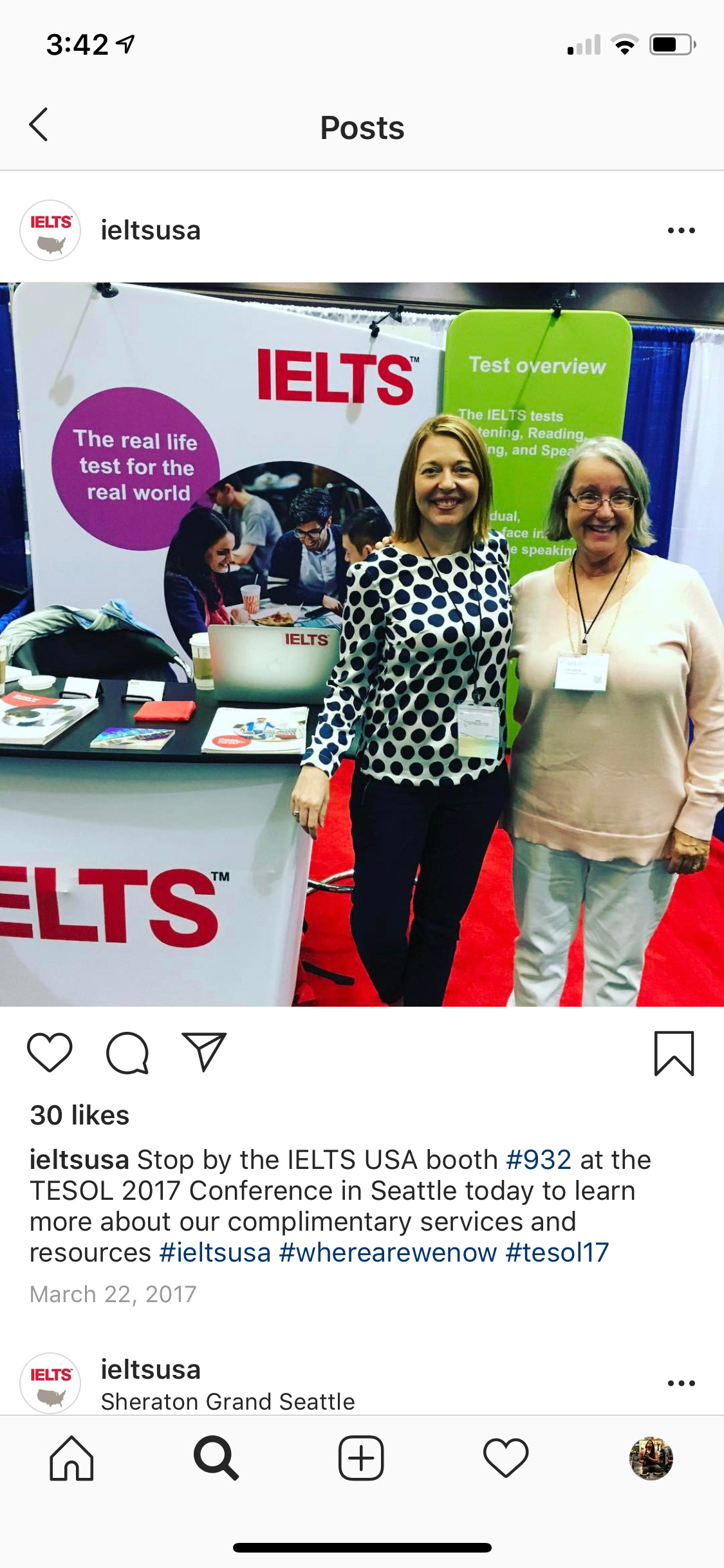 The IELTS Recognition Team spends over 50% of their time on the road, and we discovered that they loved to document their time in different cities meeting with the stakeholders at different institutions of learning that were accepting or on-boarding to the IELTS examination process. 
This gave us a way to connect with the higher-education set in a digital channel they are already eager to expand in and show tech-savy prospects that IELTS is everywhere they want to be. 
Thus was born
#WhereAreWeNow
, an initiative to share our team's travels across the U.S. and abroad.